Want to become an Australian citizen? Intending to apply for dual citizenship?
Visapath can assist you.
Australian citizenship and Permanent Residency
Permanent residence in Australia does not necessarily require Australian citizenship. Individuals with permanent residency status basically have the same rights as Australian citizens. However, there are some situations in which citizens have certain privileges that permanent residents do not. For example, the right to vote is reserved only for Australian citizens. In addition, holders of an Australian passport can enter and leave the country without any conditions or restrictions, whereas permanent residents must apply for a so-called Resident Return visa after five years.
In accordance with the Australian National Citizenship Act 2007, citizenship may be granted on the basis of birth or descent, and may also be granted on application provided all the necessary conditions are met.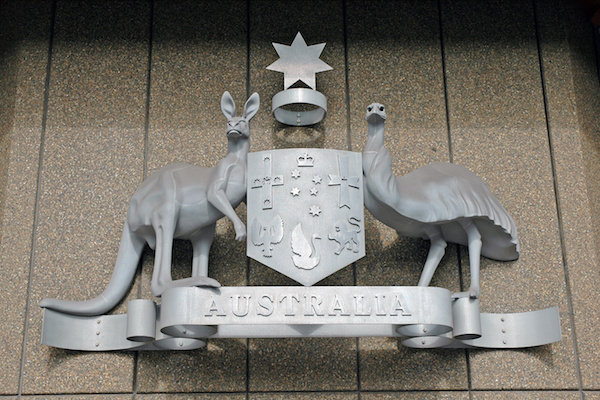 When can you apply for citizenship?
Individuals of other nationalities can apply for Australian citizenship after having lived in Australia for a specified time if certain requirements are met.
The most important requirements at a glance:
Aged over 18
Holder of a valid permanent resident permit
Submission of a police certificate of good conduct
Residency requirement: Resident in Australia for at least four years, 12 months of which as a permanent resident
Sufficient English language skills
Passed the Australian citizenship test
Integration into the Australian community
Intention to continue living in Australia or to maintain a close relationship with Australia
Currently in Australia
The residency requirement is still considered to be fulfilled if the applicant stayed for max. 12 months in another country during the prescribed four-year period, as long as the applicant has resided in Australia for the last three months prior to applying for citizenship. Children under the age of 16 do not need to meet the residency requirements and may be included in the parents' application, provided that they are permanent residents.
A spouse or partner of an Australian citizen does not automatically gain citizenship through marriage; they must meet the above-mentioned criteria as well. In some cases, however, the residency requirement may be waived in whole or in part.
If all of the requirements are met, a formal application for citizenship can be submitted to the Department of Home Affairs. It should be noted that the applicant must be in Australia during the assessment period of the application. Exemptions are only possible under certain circumstances and after consultation with the responsible Australian authorities.
After submitting the application for citizenship, the applicant's documents will be reviewed by the Australian authorities and they will be invited to sit the citizenship test. This is a formal test to assess the applicant's knowledge of Australia and future civic duties, as well as their English language skills. It is usually a multiple-choice test. In exceptional cases, an interview is required. Excluded from this test are persons under the age of 18 or over 60, persons with a serious disability, and children of Australian nationals. The Australian Department of Home Affairs provides free practice tests, tutorials, and brochures (also in a variety of different languages) that can be used in preparation for the citizenship test.
Award of Australian citizenship
Once the application for citizenship is approved, the applicant will be invited to attend an Australian citizenship ceremony within 12 months. These ceremonies generally take place about six months after approval of the application, but since they fall under the responsibility of local authorities, dates may vary. At this formal event, to which the applicant is welcome to bring friends and family, the individual will make the Australian Citizenship Pledge, in which they accept the responsibility and privileges of Australian citizenship. Only once this pledge is made do they officially become an Australian citizen and receive a citizenship certificate that can be used to apply for an Australian passport. After becoming a citizen, they are required to sign up for the Australian electoral roll, as Australia operates a compulsory voting policy.
Rights and obligations as an Australian citizen
Australian citizenship carries with it some privileges that do not apply for a permanent resident. The most well-known of these is certainly the right to vote in Australia, which is reserved for citizens only. Furthermore, Australian citizens do not need a valid visa to enter Australia. Although permanent residents have a permit to stay in Australia indefinitely, they must apply for a so-called Resident Return visa after five years to be allowed to re-enter Australia following international travels. Furthermore, permanent residents can be removed or deported (e.g., for law enforcement reasons), which is not the case with Australian citizens.
Cancellation of citizenship
Approval of an individual's application for citizenship is not the final step in the journey to becoming an Australian citizen. Legally, the individual is not an Australian citizen until they have attended the official citizenship ceremony and made their Australian Citizenship Pledge, within 12 months of their application being approved. If a person has not attended their citizenship ceremony within this timeframe or their Permanent Resident visa is cancelled, their application for citizenship expires. For persons who have already been granted Australian citizenship, this may be revoked if it was obtained by giving false or misleading information, providing fraudulent documents, or if serious criminal records have not been disclosed. Furthermore, citizenship can be revoked if the person has been involved in terrorist activities. Additionally, according to the National Citizenship Act 2007, the state also has the right to cancel children's citizenship if their parents' citizenship has been cancelled.
According to Australian law, it is possible to be a citizen of several countries. No special requirements apply. Nevertheless, in many cases the acceptance of Australian citizenship involves relinquishing one's previous nationality, since dual citizenship policies depend on the respective laws of all involved countries.
Do you need advice?
Get in touch with us today